Fast-growth business 360Globalnet, insurance claims digitalisation specialist, has opened its doors in Australia to serve existing customers in the Asia-Pac region and to offer its services to new prospects.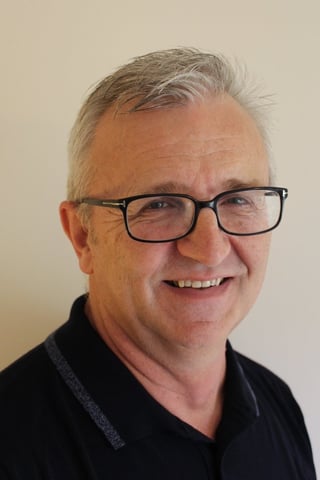 Heading up the new region will be Daniel Lukich, recently appointed as Director of Business Development, Asia-Pac. Daniel has worked extensively within the insurance sector in the region and brings more than 20 years' senior claims management experience across multiple lines.
Daniel is particularly excited to be bringing 360Globalnet's digital products and services to a sector that, he believes, is ready to bring real transformation to how they interact with their customers during a claim.
He says, "I know of several insurers who are prepared to go the digital route in their claims model but are grappling with how to do this and what vendors to choose. The great thing about the 360Globalnet offering is that it immediately transforms the claims process but without the high expenditure and long lead time that comes with some digital transformational products. In fact, it's available on a pay as you go transactional model, so it delivers a return almost immediately."
Paul Stanley, CEO, 360Globalnet said: "We have always aspired to be a global business, to serve insurers, wherever they're based. Building on the strength of our UK and US divisions, I'm delighted we're now going to be serving this region, with a team, on the ground."
He continues, "From our own experience, we know that Asia-Pac has a dynamic insurance market, so we expect take up of our products and services to be rapid."
-ends-
About 360Globalnet
360Globalnet is a privately-owned UK-based business that specialises in the creation of disruptive digital technologies for the worldwide Insurance industry. Its technologies enable insurers to provide customer-driven service to match that of global online retailers.
The company was formed in 2010 by entrepreneurs with a proven track record of developing transformational technologies. The products and services 360Globalnet offers, are the culmination of a multi-million-pound investment to realise a strategic digital vision of insurance, where online platform technology works alongside legacy systems, so insurers can 'go digital' immediately and cost-effectively.
A customer-driven approach, using customers' mobile devices, enables businesses to 'see every claim' and, by extension, 'every risk.' Our technologies are used by some of the world's leading insurance companies.
In 2016, DXC Technology (NYSE: CSC), the number one provider of core insurance software and services, appointed 360Globalnet a Solution Partner – an industry ecosystem member of the DXC Partner Network and invested in 360Globalnet to bring its digital technology to a worldwide insurance audience.
Media Contacts
Caroline Harrison Marketing Director +44 7480 642297
Photo Caption
Daniel Lukich, Business Development Director, Asia-Pac, 360Globalnet, looks forward to bringing the company's digital claims services and products to insurers in the region